Introduction
Kulraj Singh Salh
COO
A low mileage example in desirable Rosso over cream, with all the important carbon fibre extras, coming to market from ~3.5 years ownership and just 2 former keepers.
When Enzo Ferrari founded Ferrari 1939 it was the birth of a legend. Created out of the Alfa Romeo racing division the company became the longest established and most succesful team in Formula One. That engineering heritage has underpinned the production of some of the finest road cars in the world. There can't be an enthusiast anywhere who isn't familiar with the magic of Ferrari. The team at the Maranello factory manage to combine elegance, sportiness and exclusivity like no other.
The Ferrari California made its debut in 2008 and revived the name used on the Ferrari GT in the late 50's and the 1960's 365 California. The Pininfarina styled car introduced a new model range and was the first Ferrari to have a V8 upfront and to use the 7 speed dual clutch transmission. In 2014 the Ferrari California T was introduced. This was a radical step change from the earlier model and introduced a twin turbocharged 3.9L V8 engine elevating power output from 483BHP to 552BHP while ingenious engineering virtually eliminated turbo lag. Centre of gravity was lowered with the engine being set 40mm lower in the chassis and 11% stiffer springs were installed together with a 10% quicker steering rack. In addition, the car was even more striking with every panel being restyled resulting in an even more elegant and purposeful appearance. The new T delivered a blistering 0-62mph in 3.2 seconds and a top speed of 195MPH.
This car is a magnificent example of a California T. Having covered less than 7,000 miles since new, it comes to auction with a full main dealer service history. The lightweight, aluminium bodywork and the high spec, carbon trim gives a real sense of sporting luxury. Resplendent in glorious Rosso Fuoco this car does justice to its heritage, looking, sounding and driving as only a Ferrari can. This example has the all important carbon touches inside and out, iconic yellow dial and special order interior. Just back from Ferrari this week for a service, this car is ready for the new owner to drive away in from the get go.
This auction listing was written from information supplied by Kulraj after meeting Jack the owner, and having visited and photographed the vehicle.
Finance Available
Get fast approval from our panel of trusted performance car lenders.
See calculator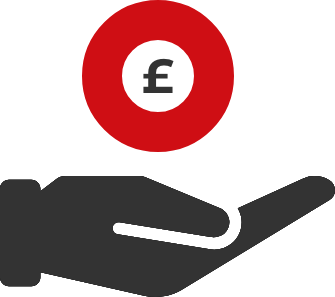 Finance Available
Get fast approval from our panel of trusted performance car lenders.
See calculator