Introduction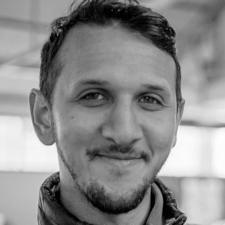 Chad Hamel-Smith
Modern Performance Specialist
Honda's most exciting car to date, with its combination of a petrol engine and electric motors powered through four-wheel drive, the NSX is very hard to pin down.
The NSX is back as a hybrid supercar and is the flagship model for Honda. It was first launched in the '90s as a delicate sports car to rival the 911 of the time, this new variant crams in much more technological enhancements to create a near 200MPH supercar.
The car was first revealed in concept form in 2012, and later in 2016 was available in the UK. It packs a swift ninja-like punch with its mid-mounted V6 petrol engine, twin-turbos, and electrical assistances with AWD to produce 573BHP. Arguably a modest figure but the performance this supercar can deliver is belies the figures, 191MPH and acceleration from 0-62mph in 2.9s if you put your foot down far enough.
Coming to market from the original owner, it's only covered ~300 miles in ~4 years. Tucked away in professional storage, this car is the ideal candidate for a collector with the immaculate condition coming from the ultra low ~300 miles it's travelled. An added bonus with this car is it is VAT qualifying for eligible purchasers.
The price quoted here is fully inclusive, i.e. there's nothing else to pay on top and also includes free delivery to any mainland UK destination. I'm here to answer any questions you may have about the car - just select the red 'I'm Interested' button above to get in contact with me.
This listing was written from information supplied by Jacob (our photographer) after meeting Mike the owner, and having visited and photographed the vehicle.