Introduction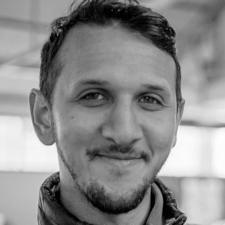 Chad Hamel-Smith
Modern Performance Specialist
There's not much else you could ask for from a sports Coupé - the F-Type R-Dynamic delivers everything you need, and more.
The Jaguar F-Type was big news when it launched in 2013. It was praised as being the sportiest Jaguar since the XJ220, and the eager press and public were not disappointed. As a genuine two-seater sports car, not only did the F-Type coupe and roadster undercut its rivals for the price, but it also filled a niche that slotted in between the V8 market and the compact mainstream sports car.
In 2019 the already beautiful F-Type received a make-over with slender new looks, and technological updates, which created the new, fresh-looking F-type. With a choice of engines, the one we have here has the incredible P450 engine, a 5.0 litre supercharged V8 providing ~450PS (444hp).
This stunning low-mileage F-Type ticks all the right boxes, colour, spec and performance; it has it all.
The price quoted here is fully inclusive, i.e. there's nothing else to pay on top and also includes free delivery to any mainland UK destination. I'm here to answer any questions you may have about the car - just select the red 'I'm Interested' button above to get in contact with me.
Chad
This listing was written from information supplied by Alan (our photographer) after meeting Alex the owner, and having visited and photographed the vehicle.