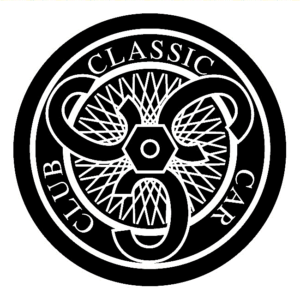 We"ve all heard of hiring a classic car for a wedding and in fact finding the right wedding car is an essential part of wedding planning.
However, in more recent years, some wedding parties have moved away from the traditional chauffeur driven wedding car and we have seen everything from VW Beetles to Jaguar E-Types and Triumph Stags to VW Campervans being used as wedding vehicles.
But there are a number of other reasons to hire a classic car and there are many businesses providing this service.
People are now finding all sorts of reasons to hire a classic car: birthday gift; Christmas present; anniversary treat; Father"s day etc.  Some companies even offer a picnic as part of the package!
Hiring a classic car could also be an interesting idea if you want to get the feel of a particular classic before you take the plunge and buy your own.  If you have been used to driving a modern car with modern technology, then driving a classic car may come as an initial shock and something you may need to get used to.
The cost of hiring a classic is usually between £150 to £500 per day and there are usually rates for weekends and full weeks. In fact, the process is not too unlike hiring modern cars.
In the main, the costs include breakdown cover and fully comprehensive insurance.  Keep an eye on the small print, sometimes they offer unlimited mileage, but not always.  There are some hefty penalties for exceeding the limit.  There is also usually a considerable deposit to pay which reflects the value of the car – this is excess against any possible damage.
The classic car hire company you choose will depend on your location and the models that the company has available.  There are classic car hire companies all over the UK.  However, many of the companies are based in the London area for tourism reasons.
Based in London and New York is The Classic Car Club which is particularly interesting because it is a bit different.  As opposed to hiring a car for the experience, The Classic Car Club offers the chance to impress on a regular basis.
This company provides club membership packages ranging from 4 months to 1 year.  In exchange for membership and subscription payments the lucky members are allocated a set number of points.  It is then possible to exchange the points against the use of the classic cars at a given time.  So for example, taking out one of the more desirable models such as the 1959 Jaguar XK during the weekend will use up more points than say the 1970 Mercedes 250CE on a weekday.
Also members benefit from being given the opportunity to take part in club outings, for example CCC organise "night drives" – this is where a handful of classic cars are taken out late at night around London and members can give them all a go – sounds amazing doesn"t it!
In conclusion, I think on the whole, hiring a classic car or joining a classic car club is a win win situation.  For many of us, it offers us the chance to buy a unique gift or try out the car of our dreams.  But at the same time it is also a great opportunity for classic car owners – it gives owners the chance to gain an income from their investment.
---

EMMA JONES
This article was written and published by Emma Jones.  Emma works for Trade Classics as an in-house journalist and copywriter and has many years" experience in the classic car sector.  Why not write a reply on this article below – she"d love to hear your thoughts on her thoughts!Google
---
Tags:
classic car club
,
classic car hire
Categories:
Classic Car Blog
,
Classic Car Debates
,
Government Policy