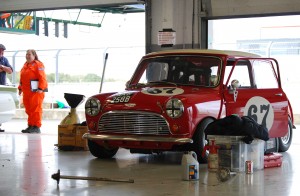 So you want to find a classic car for sale but don't know where to start?
Well in the good old days you only really had a couple of choices; the 'Classic Cars' section of the Auto Trader that consisted of about 3 pages if you were lucky, then classified publications like Classic Car Weekly, Exchange and Mart, or just local newspapers were your only main options.
Fast forward a few years and with today's digital media onslaught, things are a little bit different – you can now find all sorts of collectable and rare cars listed on specialist forums, club and dealer websites and also online portals like Car and Classic, Classic Cars For Sale and don't forget here on Trade Classics.
Also, social media sites like Twitter, Facebook, Pinterest and Instagram are fantastic places to find the specific car you're looking for. For example, let's say you are looking for an old 1979 Porsche 911SC, then just put in #porsche911sc into Instagram and see what comes up.  There's nothing wrong with asking the owner if it's for sale – also you'll be able to see the car's history in pictures and get a good feeling for how well looked after it's been.
So there's more choice these days that makes it so much easier to find that specific make / model and condition than ever before.  However, once you've found a good example to go and see then the usual processes / due diligence should be adhered to.  You can see a blog I've written on a guide to buying a classic car in which I talk about what to look for when viewing to make sure you buy a great example – click here to read.
If all this is too daunting for you then you do have one other option; you could hire a car or join a club where you get points that can be exchanged for certain models / times. The Classic Car Club in London is a great place to start and they are super helpful with plenty of advice – just ask for Mike and he'll help you though the process to decide if it's the right option for you.  Also, they know cars inside out and have lots of contacts, so they might even be able to help you find your dream car (if you ask them nicely).
So good luck and remember to take as much advice as you can before handing over your hard earned cash.  The good news about the classic car market is it's full of people are only too willing to help and give you impartial / accurate advice.  Go to some shows and meet the owners with the same makes and models as you are looking at – before long you'll make some good friends and get some great advice / tips on what to look for and what faults are common that could potentially be quite expensive.
I'd love to know how you get on so please don't forget to share your experiences on this article below.
---

EMMA JONES
This article was written and published by Emma Jones.  Emma works for Trade Classics as an in-house journalist and copywriter and has many years' experience in the classic car sector.  Why not write a reply on this article in the Facebook comments box below – she'd love to hear your thoughts on her thoughts! Google+


---
| | |
| --- | --- |
| Follow Us | |
---
Tags:
classiccarsforsale
Categories:
Classic Car Blog
,
Classic Cars For Sale