If you happen to find yourself here at Trade Classics, the chances are that you are interested in buying or selling a classic car, however, how much would you really be willing to spend on one!
If you are those fortunate people with deeper pockets than most, then you might be willing to match some of the prices paid for these fine classic cars.  However, for the rest of us, let"s just sit back, dream and enjoy, as we take a look at the five most expensive cars ever sold – either privately or at a car auction.
1962 Ferrari 250 GTO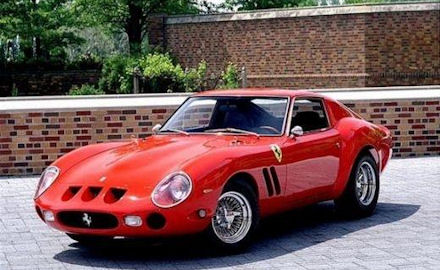 It isn"t really much of a surprise to see a Ferrari on the list, in fact we could have filled the list with Ferrari cars alone, but thought we would give others a chance!  Ferrari have been producing some of the finest and most expensive cars in the world for decades.
Though it is fair to say that they haven't produced many models that will sell for quite as much as the 1962 Ferrari 250 GTO did in 2012.
It was sold in the US for a staggering $35 million – which is roughly £23 million.
So why did it sell for so much?  Well, it was one of only 39 250 GTOs made back between 1962 and 1964 and just look at it – STUNNING.
1936 Mercedes-Benz 540 K Spezial Roadster
Although Mercedes don't usually get compared to Ferrari"s in the same calibre, they are still one of the finest manufactures of all time and their classic cars are to die for.
The 540 K Spezial Roadster is noted as the third most expensive car to be sold at an auction when it went for $11.5 million – again in 2012.
This car is old and apparently it was built for the Prussiant royal family all the way back in 1936.
Built for Royals and billed as classic car royalty some 80 years later.
1968 Ford GT40 Gulf/Mirage
The Ford GT40 1968 is one of the most famous classic racing cars on the planet today.  It is adored by racing enthusiasts due to its extraordinary racing history.
This car not only ran & won races, but Steve McQueen chose it for his movie "Le Mans" making it even more iconic.
It was so widely known yet so rare and so all the reason for the car to be sold for $11 million in 2012.
1931 Duesenberg Model J Murphy-Bodied Coupe 
Perhaps one of the lesser known brands in the modern world, but this iconic model is a classic car God and a true innovator.
Can you imagine rolling around in one of these back in 1928?
It was known for its hydraulic and vacuum assisted breaks and lightweight.
It is one of the ultimate classic car collectables and sold for $10.34 million in 2011.
 1931 Buggati Royale Type 41 Kellner Coupe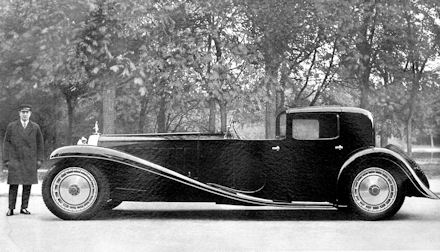 Last but certainly not least we have the beautifully named 'Bugatti Royale'.
We have had some royal cars on the list in their own little way but just like today, Bugatti made this one with dream of Kings and Queens across the world driving his biggest luxury cars.
He certainly achieved that and although you are very unlikely to see the Queen parading in a modern day Bugatti, the Bugatti Royale would have been very much up her street.
She may have even purchased one after it was sold for a mere $9.8 million in London a few years ago!
Remember, if you are looking to buy a cheaper classic car then you should check out the hundreds of great cars for sale on Trade Classics.
Alternatively, if you would like to see some awesome modern day cheap used cars, then why not check out Carhoots.com – we think it"s a great new car site and makes buying a car simple with a social angle.  It"s got a great range of car video reviews and much more.
---

EMMA JONES
This article was written and published by Emma Jones.  Emma works for Trade Classics as an in-house journalist and copywriter and has many years" experience in the classic car sector.  Why not write a reply on this article below – she"d love to hear your thoughts on her thoughts!Google
---
*Images supplied and copyright of Carhoots Tags: auction, buggati, classic car, duesenberg, expensive classic cars, ferrari gto, Ford GT40
Categories: Classic Car Blog, Classic Car Chat