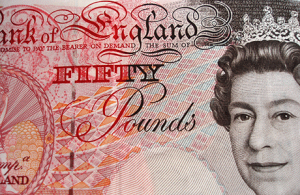 You may have a number of reasons for wanting to make money from your classic car.  You might need the income to pay for the car itself, you may be looking for an additional source of income for your retirement, or you may be looking for some extra cash to add to your classic car collection.
Whatever the reason, there are a few options available .
You could consider hiring out your car?
Firstly, it"s important to know that it is illegal to casually rent your car.
If you decide to privately rent your car then legally you need a Private Vehicle Hire (PVH) license.  In fact, if you intend to offer yourself as a driver, you need three licenses; for the car, the driver and also the bookings.
If you decide to go ahead and apply for a PVH license then make sure that you take the time to research how this works in your own Local Authority.  Some authorities are stricter than others, and the safety conditions could be quite imposing.  For example, they could demand two MOT"s per year.
The need to comply is important– if you are really serious about setting yourself up as a private classic car hire service, then you might be able to find a one-day training course which is taking place in your local area.  At least this way you can be sure to cover all of the legal issues.
However, there are two exceptions for which you don"t need a PVH license: weddings and funerals.  You don"t need a license, but there will be some insurance considerations.  In addition, the type of car required for these services tends to be more specific, therefore this may not be a good option for you.
There may be another way.  As I discussed in my article "Have you thought about hiring a classic car", there is considerable demand from people who are looking to hire a classic car as a gift or for a special occasion.  Therefore, there are a number of companies across the country who offer this service.
Some of these companies are looking to take on additional cars via private classic car owners.  This arrangement would mean that the hire company would take care of the licensing.  You would need to have a chat to your insurance company and also have a think about how flexible you would be with your car.  You"d also have to be willing to accept some unavoidable wear and tear and extra mileage.
You could consider renting your car to be used in PR and advertising?
Not all cars will attract the same level of interest, but some classic cars are needed by various advertising and PR agencies, magazines or even TV and film producers.  So your car could become a star!  You need to register with an appropriate agency and there a few of them for example Classic Car Agency.  Again, you would need to think about flexibility and the possibility of a teenage actor driving your pride and joy!
You could consider renting your car as an advertising billboard?
You might dismiss this idea straight away, but remember that not all advertising would permanently impact on the car.  For example, this could just be a question of allowing an advertiser to put their branding via stickers on your rear window.  You"d have to think about how much mileage you"d be willing to do.  If you want to find out more the visit www.moneyforspace.com
These are interesting money-making ideas.  But you can make money from your classic car just by buying wisely, caring for your car, and then selling your classic car for a profit.  Do your research and where possible look out for popular models with good service history and low mileage.
---

EMMA JONES
This article was written and published by Emma Jones.  Emma works for Trade Classics as an in-house journalist and copywriter and has many years" experience in the classic car sector.  Why not write a reply on this article below – she"d love to hear your thoughts on her thoughts!Google
---
Tags:
advertising
,
hiring
,
renting a classic car
,
uk
Categories:
Classic Car Blog
,
Classic Car Chat