Back seat engineer or blissful ignorance…
When I have my cars serviced, repaired or attended to in any way, I love being part of the process. I ensure I research and understand exactly what my pride and joy will need. I'm more than happy to assist and get my hands dirty. I'll drive it on and off the ramp, research hard to find parts, and in the process I always make more car loving friends. I rock up to the garage either knowing exactly what my car needs and am delighted to help, or simply visit them in the aim of a little drive and coffee with the rescue team that keep my mechanical pets healthy.
Now, moving on to someone who is the total opposite of me. A pal of mine books his out of warranty Mercedes CL55 AMG into the local dealership. Makes use of the collection and delivery service and literally hands over the keys to a chap who picks up the car from his office. "It's on level minus 4 in space 93a." He doesn't give the car a second thought. He didn't know what the warning on the dash meant, didn't care, and will never know. He'll pay the bill, receive the keys, be told which space it's parked in, file the invoice away in the glovebox without even looking at it. On top of loose CD's and a pack of tissues. Ask him where the dealership is? No clue.
How our friendship survives is a mystery.
However, putting the above to parity made me realise that we all have a level of expectation from a garage. Some value the out of sight out of mind approach, something I myself cannot enjoy. Others such as me, live by being involved and understanding that everything happens with people, and being alongside them when they work their magic is wonderful. I don't want distance from the soul who will be attending to something dear to me. I want to know all about them, laugh with them, and achieve a rapport. It's me, it's in my nature.
When I'm buying a car I rarely take note of which garage has carried out the past repairs and servicing; I evaluate the there and then health of the car. I've come across cars with lovely service histories that are actually poorly maintained. And hand on heart I can back up that my old 840ci, lovingly cared for by me and only ever two specialists – both dear friends – doesn't have masses of paperwork but is healthy. Instead of replacing a general control module back in 2014, a friends garage simply soldered the dry joints to repair it permanently. As a thank you I got the pizzas and cold drinks in for the team that day. The last thing on my mind was a sheet of paper to document a day that went from "I can't close my doors, windows are stuck and the wipers won't work" panic to the calmness of knowing it was fixed once and for all.
In fact, I have an admission to make. I am in no position to be able to maintain the two cars I own using solely the power of money. Having saved up enough to buy my 840ci Sport nine years ago, my determination and people's kindness kept it on the road for me. I was never and I am still not in a position to "blank cheque" maintain this car. However, owners forums aided me to be a hardcore DIYer to the best of my means, with wonderful honest garage service folk taking the reigns when I was out of my depth. Taking a whole night to research and locate an alternative radiator for £110 as opposed to almost five times the price that BMW asked for a specific fit part meant I completed the job to fit my budget. With zero corners cut. Result.
Ditto the above with my latest daily driver in the form of a BMW 645ci. I shouldn't be able to afford such a temperamental-prone-to-leaks car as a daily run about or road trip car, but good people have taken a shine to me and the car. History is in the making.
I felt embarrassed recently with having to clear warning lights from the dashboard here and there (usually when the battery dips a little low from short runs, as with most modern BMWs), and thus I invested in an OBD cable and software. My laptop has now become an essential part of my tool kit.
A crucial point I will make is this. I drive and treat my cars with extreme mechanical sympathy and try to understand how all the parts operate to enable me to treat the car with empathy. I check the fluids often and religiously avoid harming the cars in any way. Longevity and great condition are satisfying to me. I'm not interested in how hard either of my cars can be driven.
Meanwhile, on level minus 4, in a parking bay, after a hard fast drive to work, a Mercedes CL55 AMG finally requires front pads and a fog lamp bulb died. I did offer my good friend my time to use my humble tools to assist.
"Don't worry mate, it's ok, I'll just bang it into the dealership, let them sort it. Probably needs other bits too. They'll wash it as well."
My motoring world colleague above prioritises his time over financial outlay and loves distance from the oily bits. He just wants the keys handed back to him belonging to his mechanically refreshed AMG. That's "service" to him.
Anyway, I feel great knowing that we both achieved the same thing; cars that we love that are up and running. We just pivot around this satisfying point in two different manners.
Trade Classic readers, we look forward to your thoughts below. We have barely scratched the surface here of a rather deep open ended topic. We haven't even mentioned the hardest garage of all to pin down; the almighty bodyshop.
---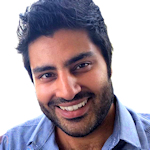 MIKE ATWAL
This article was written and published by Mike Atwal. Mike works for Trade Classics as an in-house journalist and copywriter and has many years' experience in the classic car sector – for over 8 years he was the General Manager of the Classic Car Club in London and responsible for a fleet of over 100 cars worth multi-million pounds.
So there's not much Mike doesn't know about makes, models, maintenance and idiosyncrasies of these old cars. Mike's a true petrol head with a deep passion for the classics and he loves to talk cars all day, so why not write a reply on this article below.
You can read more about Mike and his interests on our Meet the Team page.
---
Tags:
classic car servicing
Categories:
car auction
,
Classic Car Blog
,
Mike Atwal