BBC's Top Gear once labelled the Transfagarason Highway in Romania as the best road in the world.
As a Trade Classics motoring journalist I believe firmly in seeing something for myself, making my own mind up and sharing what I find with the world.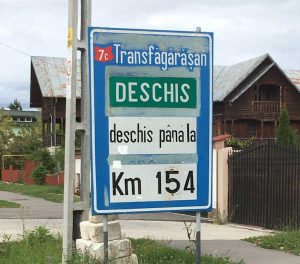 So I fired up my trusty 645ci Bavarian Bahnstormer, pointed it in the direction of Eastern Europe and off I went. I won't bore you with the details of how many crisps and chocolates I ate on the way, I'll simply start in a little town called Arges in Romania. Where I did indeed eat a massive bag of crisps, a stodgy pizza and two lovely donuts.
In Arges I saw the sign confirming the road was open. It was not too far away from me now; result. From memory, the usual opening months are from June to October, but the weather, as we all know, does not stick to rules. I savoured the deep V8 burble of the big 6 and eventually arrived, recognising the snake like road that surrounded me.
Jeremy Clarkson ended a couple of episodes by stating, "and on that bombshell, it's goodnight".
Well here is my bombshell.
It wasn't the best driving road in the world. It was far from it.
A pitted surface, thick fog and rain for those visiting in the month before the road closes as I did, with extremely tight twists and turns with oncoming traffic, don't add up to much. Unless the road was closed off for private use and the sun was out, as it must have been for Top Gear filming crew, you will be driving slowly and carefully. Nothing else will feel right.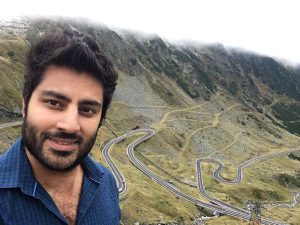 Ensure you fill up your motor in one of the many filling stations in Arges, because once you go up into the highway section itself, there is nothing there. The town finishes deceptively fast and I was lucky that I had enough fuel, but would have felt better with the car having a full belly.
What exactly is my point I hear you ask. Well, you should expect an experience. And from this standpoint, it does indeed offer some magic. When the rain clears, the views are breathtaking. Whether you want to photograph yourselves with the mountains with the twisty black ribbon behind you, or like I did, simply enjoy snapping some shots of my car in spots it looked good, you'll have lots of opportunity.
The peak of the road offers some local cuisine, handmade souvenirs and lots of cheese, but sadly I had no chance to stop as the heavens opened at that point. But it all looked great.
I left the Transfagarasan Highway feeling good and happy that I got a few good photos for keepsakes, but I did feel that my trip lacked the buzz I got when driving the epic roads in Scotland.
And writing this now, I'll end this in a rather bizarre way. I say drive the road and take the memories, but understand that Romania has so much more to offer.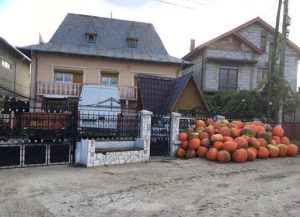 One particular delight is the drive on the old 7 Highway from Pitesti to Bucharest. Seeing hard working farmers in action, with huge stacks of pumpkins, potatoes and onions on the road, animals strolling round, communist era classic cars and lots and lots of interesting buildings. Well that was actually my highlight. Much of the road offers sweeping bends, a better surface and good visibility.
And delights such as an old power station.
So you can look mental like me.
Opening all the doors, the bonnet and boot, squatting around with the iPhone camera and having an awesome friendly chat to a chap with a horse drawn carriage. He sat in the drivers seat of my six. Smiled at the engine. Blipped the throttle to listen to the exhausts.
And I got to pet the horse, oh and saw massive pumpkins.
Mike
Oh yeah, and if you like my articles then you can have them delivered straight to your lovely inbox – simply subscribe to my blog.
---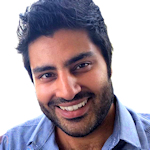 MIKE ATWAL
This article was written and published by Mike Atwal.  Mike works for Trade Classics as an in-house journalist and copywriter and has many years' experience in the classic car sector – for over 8 years he was the General Manager of the Classic Car Club in London and responsible for a fleet of over 100 cars worth multi-million pounds.
So there's not much Mike doesn't know about makes, models, maintenance and idiosyncrasies of these old cars. Mike's a true petrol head with a deep passion for the classics and he loves to talk cars all day, so why not write a reply on this article below.
Click here to get Mike's latest articles straight to your inbox.
---
Tags:
road trip europe
,
Transfagarason highway
Categories:
Best Driving Roads
,
BMW
,
Classic Car Blog
,
Mike Atwal