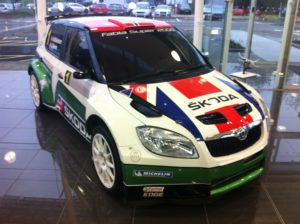 The 2012 British Touring Car Championship season has come and gone, and as expected this year was an interesting one!
Interesting for host of reasons, including the introduction of some significant changes which aimed to make the tour more open and therefore more exciting than ever.
This year saw the introduction of a new points system for the BTCC, with the top 15 race finishers scoring points, whereas previously only the top 10 finishers were eligible to score points.
The 2012 BTCC also saw the second year of the phased transition to the Next Generation Touring Car (NGTC) specification, and in fact this was the final season in which teams were allowed to compete with a car chassis built to S2000 specification.  Interestingly, this year, all of the teams opted for the new generation turbocharged engine.
Prior to the start of this year"s season, TH Sports announced that they were set to return with driver Matt Hamilton.  The plan was to enter the Skoda Octavia. But finally, this did not happen for budget reasons. A shame.
If you"ve been reading our other Trade Classic blogs, you"d know that we admire the resilience of Skoda.
So whilst it was a shame to see that the Skoda entry was dropped from the 2012 BTCC, it can still be said that Skoda has an interesting racing history.
Having started in the lower levels of motorsport, Škoda joined the 1999 FIA World Rally Championship with the Skoda Octavia.  They had some decent results with this car, including 3rd place in the 2001 Safari Rally.
But in 2009, is was all about the the Skoda Fabia 2000 rather than the Octavia.
The Fabia 2000 was entered the Intercontinental Rally Challenge (IRC) for the first time.  Check out our photo of the Fabia 2000, we found this car at VW heritage (currently being shown off in VWG Head Office in Milton Keynes).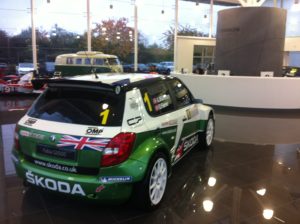 In 2009, it won an impressive three rallies and finished second in the drivers and manufacturers championship.  In 2010 the Fabia 2000 built in its success, and Skoda won a total of seven IRC events and won both the manufacturers and driver championship.  Skoda also went on to win the 2011 and 2012 IRC Championships.
Next year will be an interesting one for the Skoda team, as the IRC is set to merge with the European Rally Championship (ERC).
It"s one thing to win titles at the IRC level, but another to win the big tours.  So what"s next Skoda racing? Could we see the Skoda Octavia racing in the BTCC in 2013… ?
---

EMMA JONES
This article was written and published by Emma Jones.  Emma works for Trade Classics as an in-house journalist and copywriter and has many years" experience in the classic car sector.  Why not write a reply on this article below – she"d love to hear your thoughts on her thoughts!Google
---
Tags:
btcc
,
skoda racing
Categories:
Classic Car Blog
,
Classic Car Chat