We're at The London Classic Car Show 15-18 Feb and excited to be there to showcase our 3D VR on the Trade Classics stand (F60).
The 2018 London Classic Car show is hitting the capital's iconic ExCel on February the 15th, and we will be bringing Trade Classics right there in the thick of the action! Come on over and help us enjoy what we do best; talking classic cars.


Whether you have your heart set on buying a cool classic or have decided to part company with your beloved motor, or simply want to get involved with our classic car banter and discover the wonderful world of virtual reality, come and say hello at stand F60. You won't miss us. We will have a mighty Porsche 930 Turbo accompanying us, just one of many special cars being auctioned on Trade Classics.
And as we love photographing motors, we'll be giving away a prize in the form of a day's professional photography for you and your car, gifting you with a lifetime memory in the form of a glossy photo album and of course the digital copies.
Trade Classics is run by a team of die hard petrolheads, with a rich experience of classic car antics between us. We know only too well how daunting it can be to bite the bullet and buy your dream classic. Equally, we have all experienced having to let go of your beloved pride and joy and all the hassles associated with it. We are also familiar with the bit in between the first and last day of ownership; maintenance.
And thus, we have lovingly designed a platform to make buying and selling a classic car easy, safe and secure. Buy with confidence – maintain with confidence – sell with confidence.
We have kicked the car buying model firmly into this digital era not only with our high quality, professional comprehensive photography, but by adopting virtual reality technology to remove the leg work of visiting a prospective purchase. Just pop a VR headset on and have a proper nose around the car you lust after from the comfort of your own home.
We live and breathe connecting buyers and sellers in the digital world, but we also love to meet like minded classic car enthusiasts face to face. We look forward to seeing you there!
---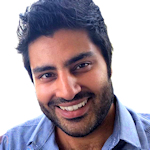 MIKE ATWAL
This article was written and published by Mike Atwal. Mike works for Trade Classics as an in-house journalist and copywriter and has many years' experience in the classic car sector – for over 8 years he was the General Manager of the Classic Car Club in London and responsible for a fleet of over 100 cars worth multi-million pounds.
So there's not much Mike doesn't know about makes, models, maintenance and idiosyncrasies of these old cars. Mike's a true petrol head with a deep passion for the classics and he loves to talk cars all day, so why not write a reply on this article below.
You can read more about Mike and his interests on our Meet the Team page.
---
Tags:
classic car auctions
,
classic car shows
,
London Classic Car Show
Categories:
car auction
,
Classic Car Auctions
,
Classic Car Blog
,
Classic Car Chat
,
Classic Cars For Sale